I LOVE being a brunette!!!
When I was in university I played around
with the idea of becoming a blond - all I can
say is that never has a haircolour looked so
horrible on a person, as blond did on me!!!
I have no idea what I was thinking!!!
I used to be very experimental with makeup and
haircolour, which I'm actually grateful for because
now I know what I like and what works for me.
I've dyed my hair every colour from blond to black
to plum to copper and have had highlights galore!
I've now learned to stick with what works for
me and what brings out my own personal healthy glow.
The best thing about being a brunette is that there
are so many wonderful tones of brunette - everything
from chestnut to espresso to amber brown.
My favourite shade of brunette is one that is very
rich-toned, almost with a burgundy-chestnut cast to it.
Here is my tribute to beautiful brunettes:
1) MOI:
2) Audrey Tautou
Not only is Audrey Tautou French and
fabulous, she also did a fantastic job in
portraying Gabrielle 'Coco' Chanel in the
foreign film 'Coco Avant Chanel'.
I love Audrey's dark brown, espresso like brunette hair:
3) Elizabeth Taylor:
I have always loved Elizabeth Taylor's 'Snow White' look
- her brunette hair is the darkest of browns, almost
verging on black:
4) Catherine Zeta Jones:
I love Catherine - to me, she has that
old Hollywood sophistication - while a lot of
celebrities seek out trends and whats 'in'
at the moment, Catherine has always been
true to her classic style. She has also played
around with caramel and lighter highlights,
but always returns to her best shade -
a dark and rich brunette:
5) Audrey Hepburn:
What other woman exudes an
aura of class and elegance other than
Audrey Hepburn? She is the epitome of class
- in the same sphere as Grace Kelly and Jackie O
in my opinion. I think the reason so many people
love Audrey is that she is both sophisticated
and somewhat the girl next door! I love her brunette shade
- a real espresso rich brown:
6) Jackie Onassis Kennedy:
I love Jackie's brunette hair in this photo -
it verges between a medium and dark brown and
has such a warm glow about it.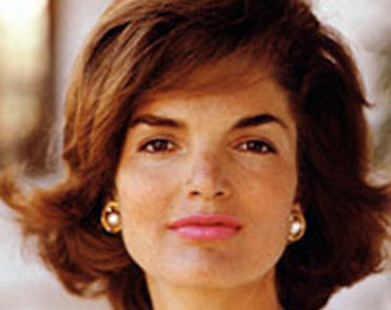 7) Amanda Peet:
There is something about Amanda Peet that
I love so much - she has such a classy flair
about her and she is never afraid to be herself.
Her makeup is always beautiful - she has described
herself as trying to acheive that 'less is more look'.
Amanda Peet seems so genuine and girl next door.
I loved her in the movie 'Somethings Gotta Give" - her look
was so simple yet elegant. Amanda has a beautiful brunette mane
-she often adds warm highlights and is able to achieve that warm
amber glow:
8) Cameron Diaz:
I made an exception for Cameron
in this category, as she is naturally a blond.
Not everyone liked Cameron's change to a deep,
dark brunette, but I 'LOVED' it -
I thought that she looked so striking and sultry:
9) Sandra Bullock:
Sandra Bullock is the queen of the 'girl next door' look!
I love each and every romantic comedy she has ever
starred in - but my all time favourite has to be
"While you were sleeping". I'm so glad that Sandra won
an oscar for "The Blind Side" - her acting was amazing!!!
I love Sandra's Caramel/Lighter brown highlights
in this photo:
10) Charlotte Casiraghi
Charlotte is the grand-daughter of the late
Grace Kelly. She seems to have inherited
her grandmothers grace, sophstication and charm.
I love Charlotte's brunette colour, as its a very
natural and fresh brunette: